Our best ideas for discovering the Dentelles de Montmirail
The Dentelles de Montmirail are a chain of mountains located in the beautiful department of Vaucluse, the highest point of which is 730 meters above our heads. It will therefore be necessary to look up to contemplate the full grandeur of this majestic limestone massif.
---
Climb to rise
The Dentelles de Montmirail is a flagship climbing site in the South of France. They benefit from a mild climate and plenty of sunshine that allow climbers to venture there all year round, even in winter. Behind this singing name actually hide three chains, the Gigondas chain, the Grand Montmirail chain and the Clapi chain, crossed by hundreds of routes for all levels and by some ridge routes. Your dose of adrenaline will be accompanied by a breathtaking view of the surroundings, in particular of the famous giant of Provence and of the many wineries that we will present to you a little further down.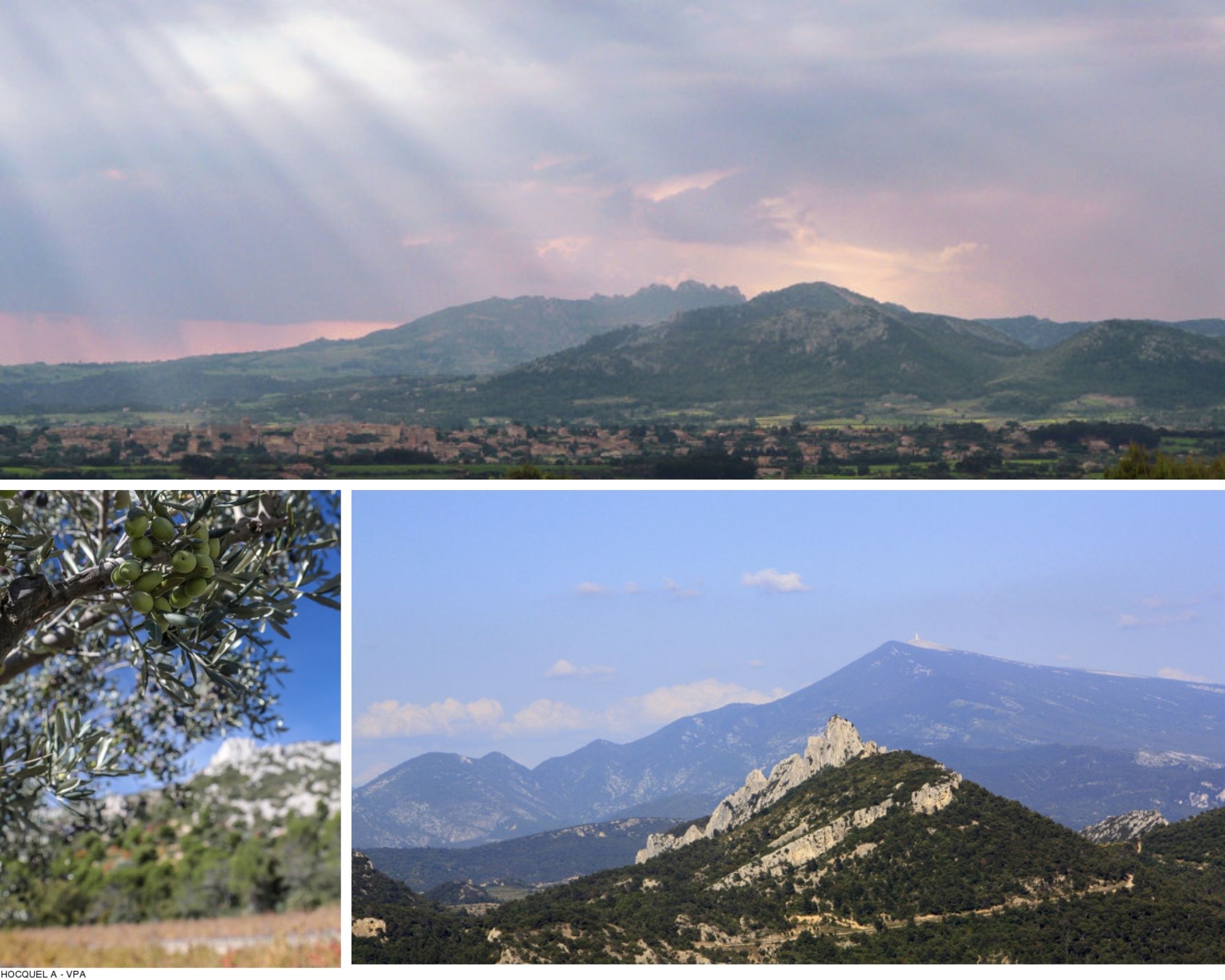 ---
Hikes to explore
Between the Rhône valley and Mont Ventoux, the Dentelles de Montmirail constitute a massif of just over 100 km² and offer many hours of hiking. The magnificent panoramas of Vaucluse are accessible to all because, whatever your level, you will find a suitable course. Some circuits are also ideal for families who want to involve their children in activities and introduce them to the pleasures of nature. Here are some ideas for hiking in the Dentelles de Montmiral:
Hike of Vaison la Romaine - Easy level - 7.2 km




Beaumes de Venise hike - intermediate level - 11.2 km




Gigondas hike - Medium level - 11.8 km




Sablet hike - Difficult level - 14 km




Suzette hike - Difficult level - 16 km
---
Typical villages to marvel and improve your knowledge of wine

The most beautiful hikes around the Dentelles de Montmirail will take you through authentic villages of Provence whose landscapes are amply marked by vineyards.
We are of course thinking of the village of Gigondas, renowned for its wine made in accordance with the specifications of the AOC Syndicate recognized as a Defense and Management Organization, which has earned it the Gigondas Controlled Designation of Origin.
La Roque Alric is a picturesque village as we like them: peaceful and pleasant, ideal for recharging your batteries for a day or taking a break during a hike.
Its close neighbor Les Beaumes de Venise also has pretty cobbled streets and flowers, but it is best known for its prehistoric caves of Ambrosi and Rocalinaud, also called balms. Fine taste buds will be delighted to know that this village produces the famous eponymous muscat wine. Avenue Raspail in the village is full of places offering wine tastings and sales.
Suzette is a small village suspended in the heart of the heights of the Dentelles de Montmirail which is well worth a stop. You will discover breathtaking views of the surroundings and of the vineyards that stretch as far as the eye can see. The village takes shape around a castle which was built by the Principality of Orange and which contributes to this image of a typical village of Provence.
The village of Sablet is recognized by its round shape, its streets and houses being wrapped around the central church. 230 hectares are dedicated to vines in this town.
To end this short tour of the emblematic villages of Provence, we will mention Séguret, which is one of "The Most Beautiful Villages of France", and whose name will be evocative for wine lovers.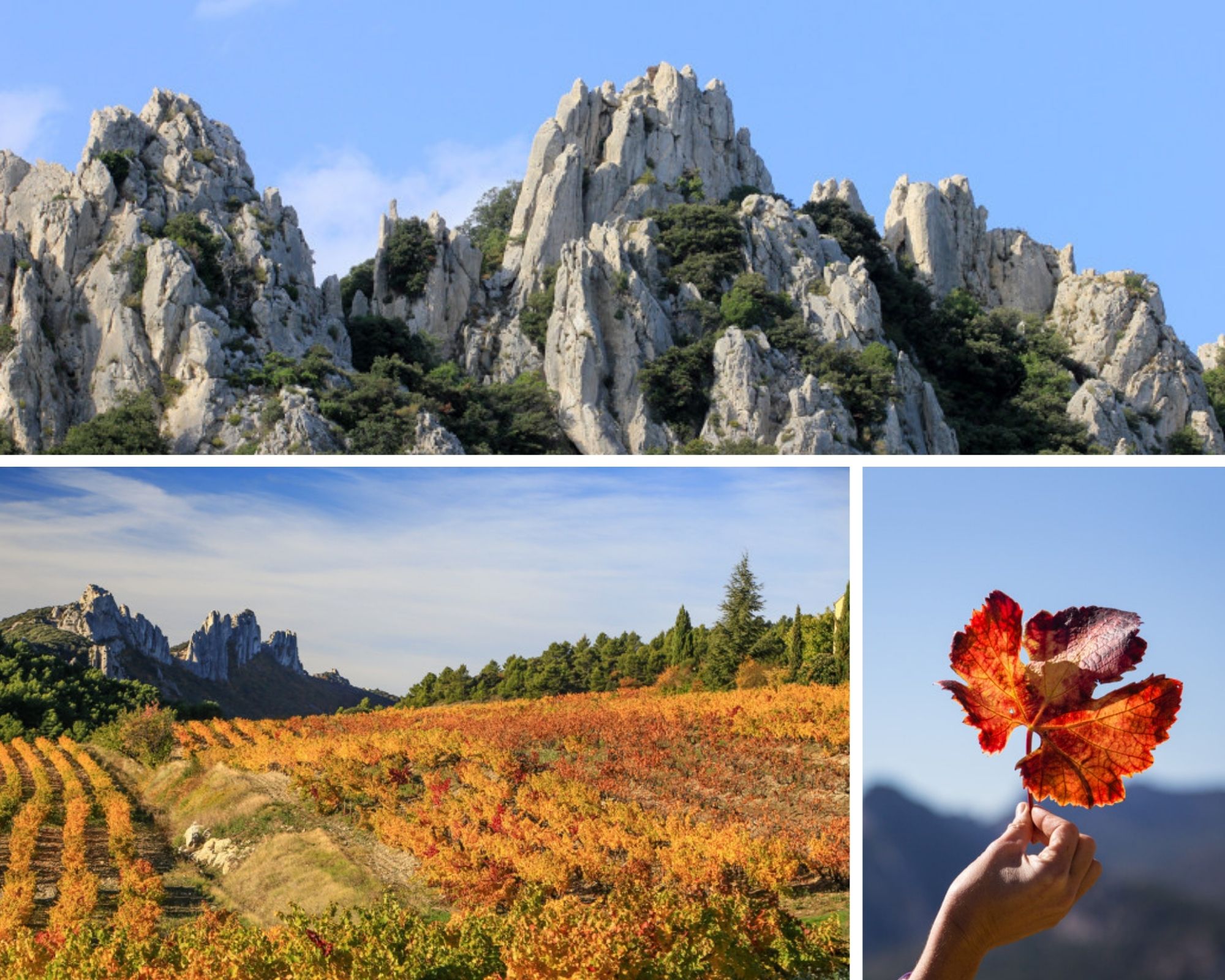 ---
Would you like to discover this majestic limestone massif ? All our rental houses are ideally located near the Dentelles de Montmirail and Mont Ventoux to take advantage of the many treasures that reside in Provence.