What to do in Provence when it rains ?
We all know Provence for its lavender, its Mont Ventoux, its bucolic villages, its midday sun and its beautiful blue sky all year round in winter and summer. However, it sometimes happens that the rain invites itself in our beautiful region. At such times, whether you are a couple or with family and friends, you wonder what options are available to continue enjoying your vacation ? Slow Provence takes you into the rain not to sing but to take full advantage of your escape to Provence, with activities adapted to the bad weather so rare in our region.
---
Museums
We sometimes forget that Provence has many museums that will allow you to discover the region, its treasures and its riches in a completely different way.
---
History & Heritage
For lovers of history and heritage, Provence is full of medieval castles which will occupy and delight young and old alike on sunny days.
There is a circuit that will allow you to discover the most beautiful of them:
Start with the Château of Ansouis, which you can complete with a visit to the Domaine de Turcan mentioned above.
Then you will take the road to discover the Château de Lourmarin as well as its village between two drops.
You can continue with the Château de Lacoste, owned by the famous couturier Pierre Cardin, passing through Bonnieux, a village perched on the side of the small Lubéron mountain range.
Finally, on the way back, you can make a short stop in Gordes, a picturesque village in Provence near which you will find the Sénanque Abbey, a heritage treasure hidden at the bottom of a gorge and surrounded by lavender fields where a guided tour of the monument by one of the monks who live there is possible by reservation. After this tour filled with discovery, you can cool off or warm up at the Maison de Charme La Fontaine in Venasque.
If you haven't already, Le Palais des Papes in Avignon, an imposing fortress from the fourteenth century, is a must-visit during your stay in Provence.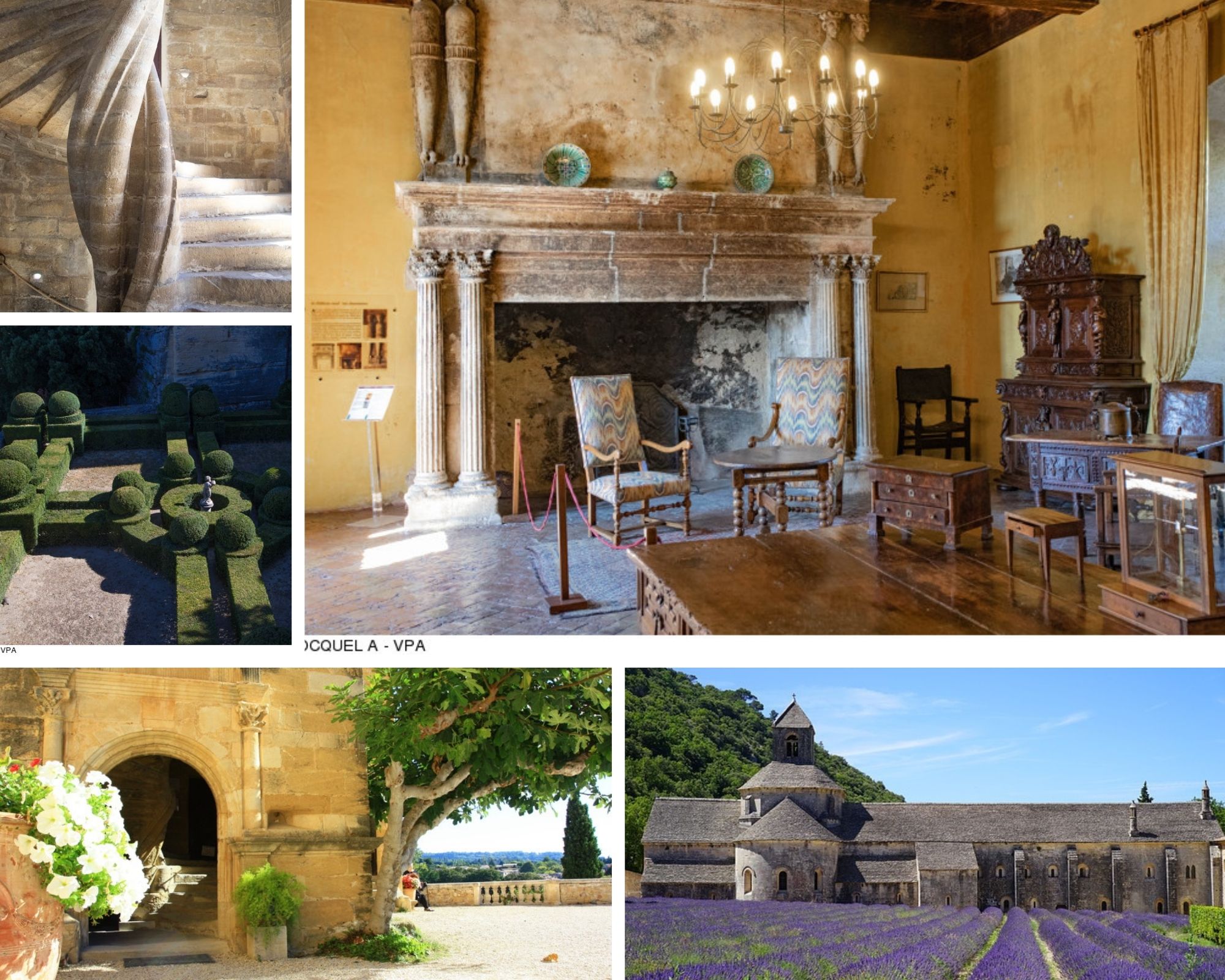 ---
Wellness & Wine tasting
And why not take advantage of this day to be pampered in one of our good addresses in Spa du Vaucluse,:

Whether you are epicureans, amateurs or simply curious, you can also take the opportunity to discover a local vineyard and its vintages. The hardest part will be deciding which one, but here you will find something to help you make your choice.
To refine your choice, we recommend a few areas for a complete discovery of wines around Mont Ventoux: Château Pesquié, Rhônéa, Maison Brotte.
You can also go to a Cellar to find several references of wines. They will advise you and explain everything about the wine of Provence: Vin Ensèn, VMV les Vignerons du Ventoux, Au fil des Dégustations.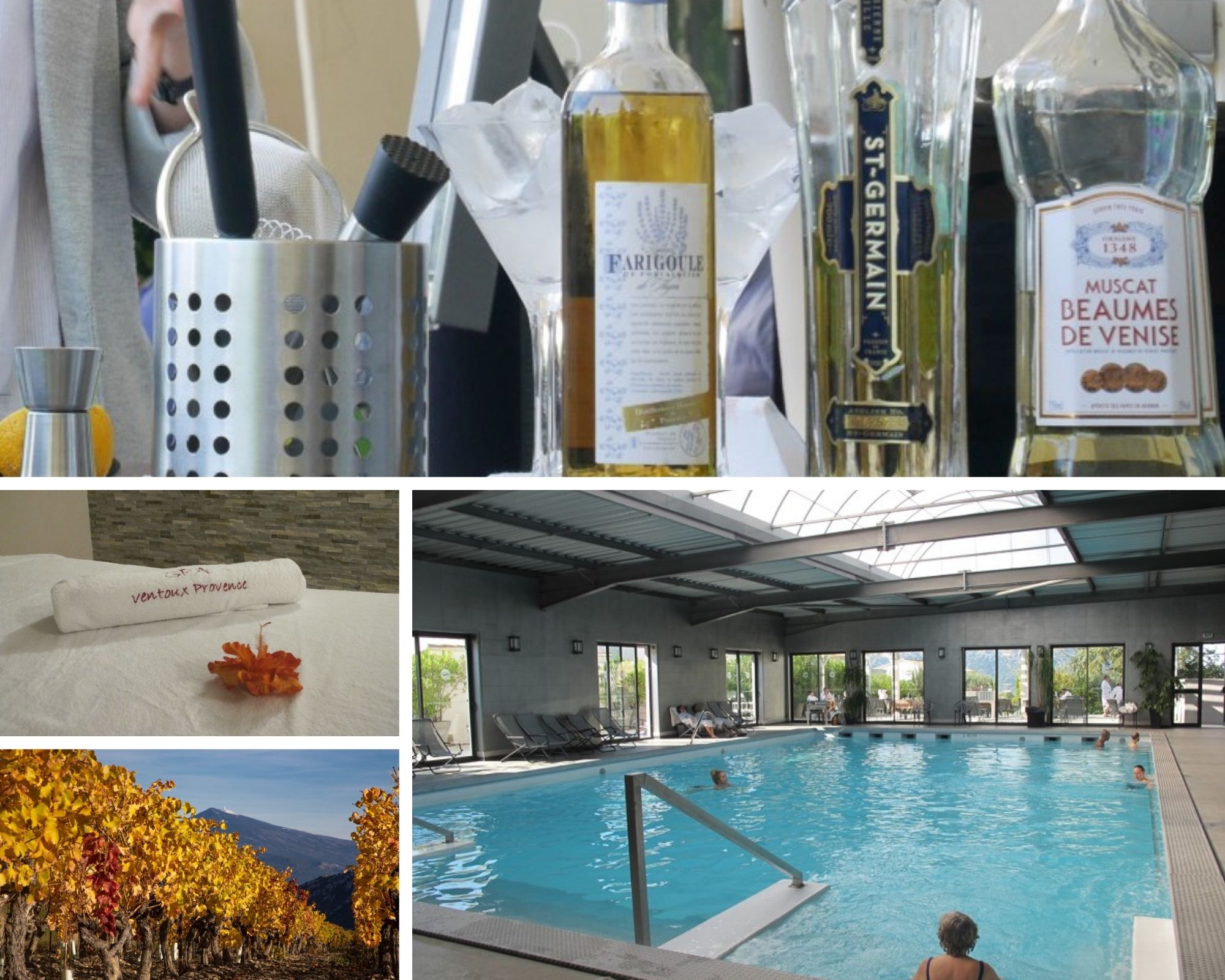 ---
After the rain...
A little walk after the downpour in the Cedars forest of Bonnieux can be a good opportunity to collect some mushrooms or snails and have a good meal for a moment of family sharing and 100% free!
Otherwise you can just as easily take the direction of Fontaine de Vaucluse and walk along the street bordering the Sorgue while observing the river rushing down at full speed, see even the torrent of water that accumulates (depending on the season ) from his bed to the bottom of the village. Once at the top you will have the opportunity to admire the natural water well which will surely have filled up! For the record, no one yet knows from where the water that gushes from this hole comes.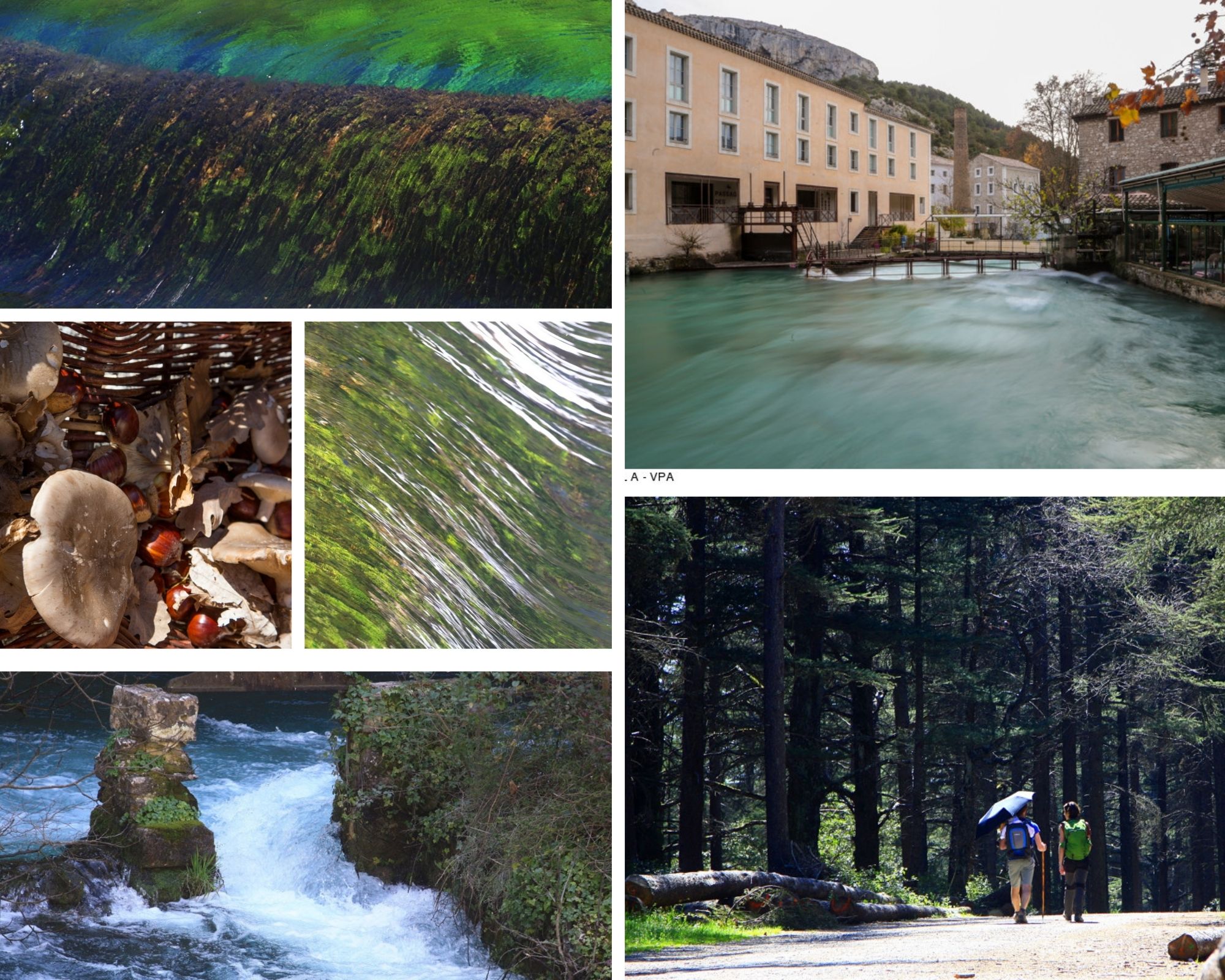 ---
You want to discover Provence in good weather or even in the rain? All our holiday villa rentals with swimming pool will allow you to spend pleasant moments with family or friends in the heart of bucolic Provence at the foot of Mont Ventoux.