Day trip, from Colorado Provençal to Ocher path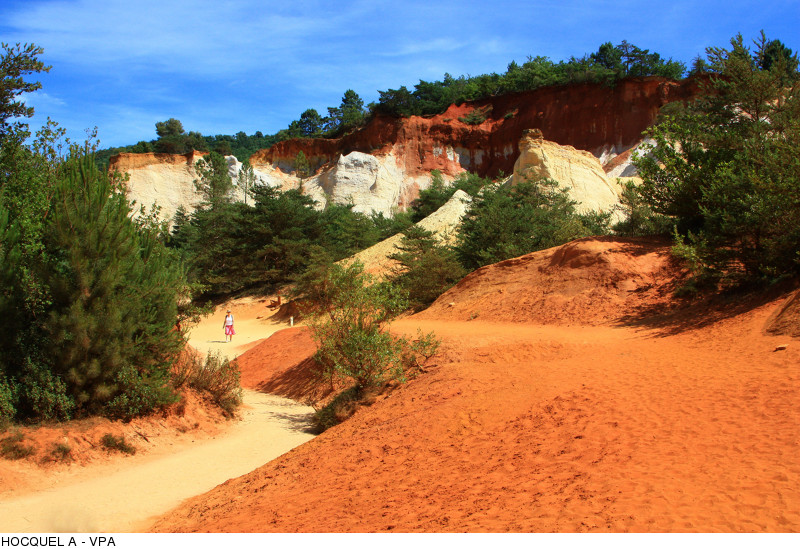 You will have the choice between two walks, the first of about 40 minutes "The Sahara Circuit" and the second of 1 hour 45 minutes "The Blevédères Circuit". In either case, there is no need to hurry. Capture these unique settings in your mind or with your camera.
---
The ocher trail
In Roussillon too, it seems to look like the Grand Canyon! In fine weather, the color of ocher blends wonderfully with the blue sky and the green trees that shade the trail. What you will observe is the astonishing result of the work of water, of the wind, but also of the hand of man, over the years.
Once again you will have the option of choosing between two loops, one of 30 minutes and the other of about an hour, each very well marked and suitable for children. But only the longest route gives access to the Giants Causeway, a place so breathtaking that the words we choose won't be strong enough to describe it.
For the curious, educational panels will guide your exploration to learn a little more about the geology, the vegetation and the history of this geological curiosity.
Whether you decide to discover the Colorado Provençal or the Sentier des Ocres, consider wearing good shoes that are, ideally, not white. The ocher dust has the unfortunate tendency to get stuck everywhere!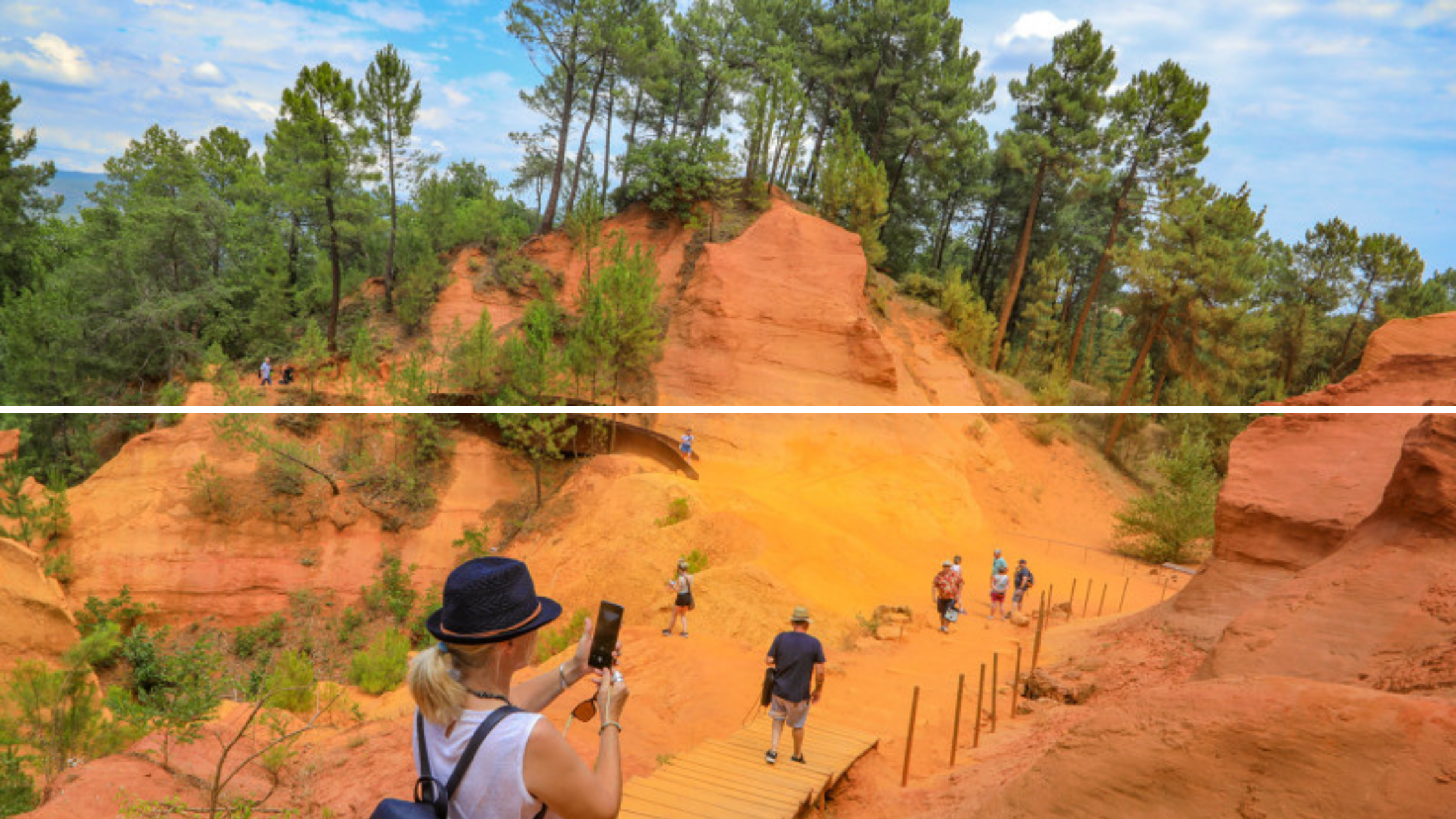 ---
Visit the village of Roussillon
How about extending this sweet day by visiting a village ranked among the most beautiful in France? Roussillon is a pretty village perched on a hill in the Lubéron, whose flamboyant ocher colors perpetuate the visual pleasure of past escapades. We quickly give in to the authentic charm of Roussillon, offering a journey through the time with its farandole of 18th century houses, its 19th century belfry and its 11th century church ...
At each new alley and at the top of each staircase, our gaze lingers on the facades and on these colors that never cease to surprise us ... Between the beauty of this village and Art, there is only one step , and Roussillon is also home to many art galleries.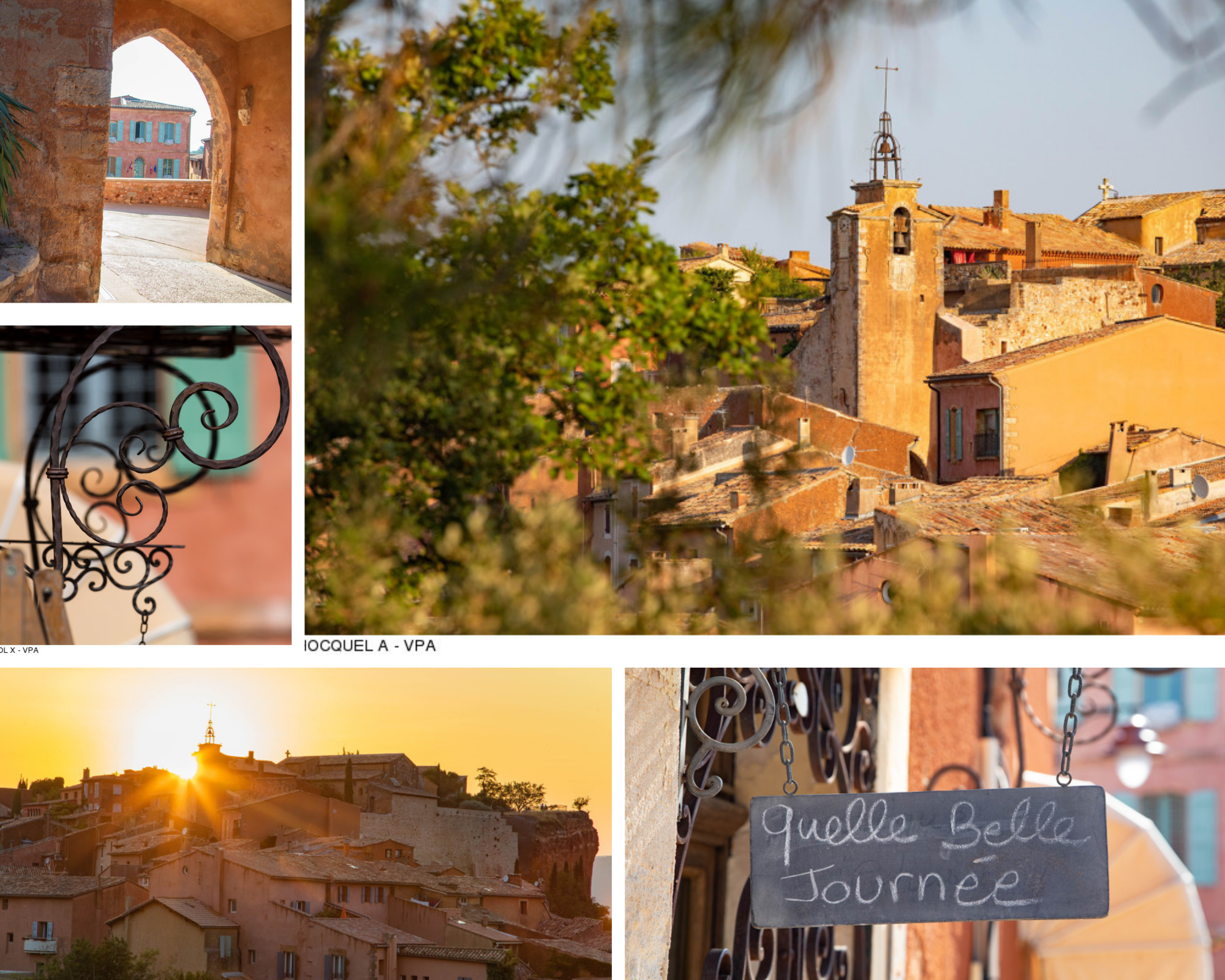 A unique experience around color
Our path continues on leaving the village of Roussillon with a visit to the Conservatoire des Ocres, a place of memory and traditions. In both fun and rewarding workshops and guided tours, you will delve into the history of ocher harvesting and making, while learning about color creation and painting techniques. The buildings of the old Mathieu factory have been completely restored; they now offer visitors the opportunity to relive all the stages of raw material processing.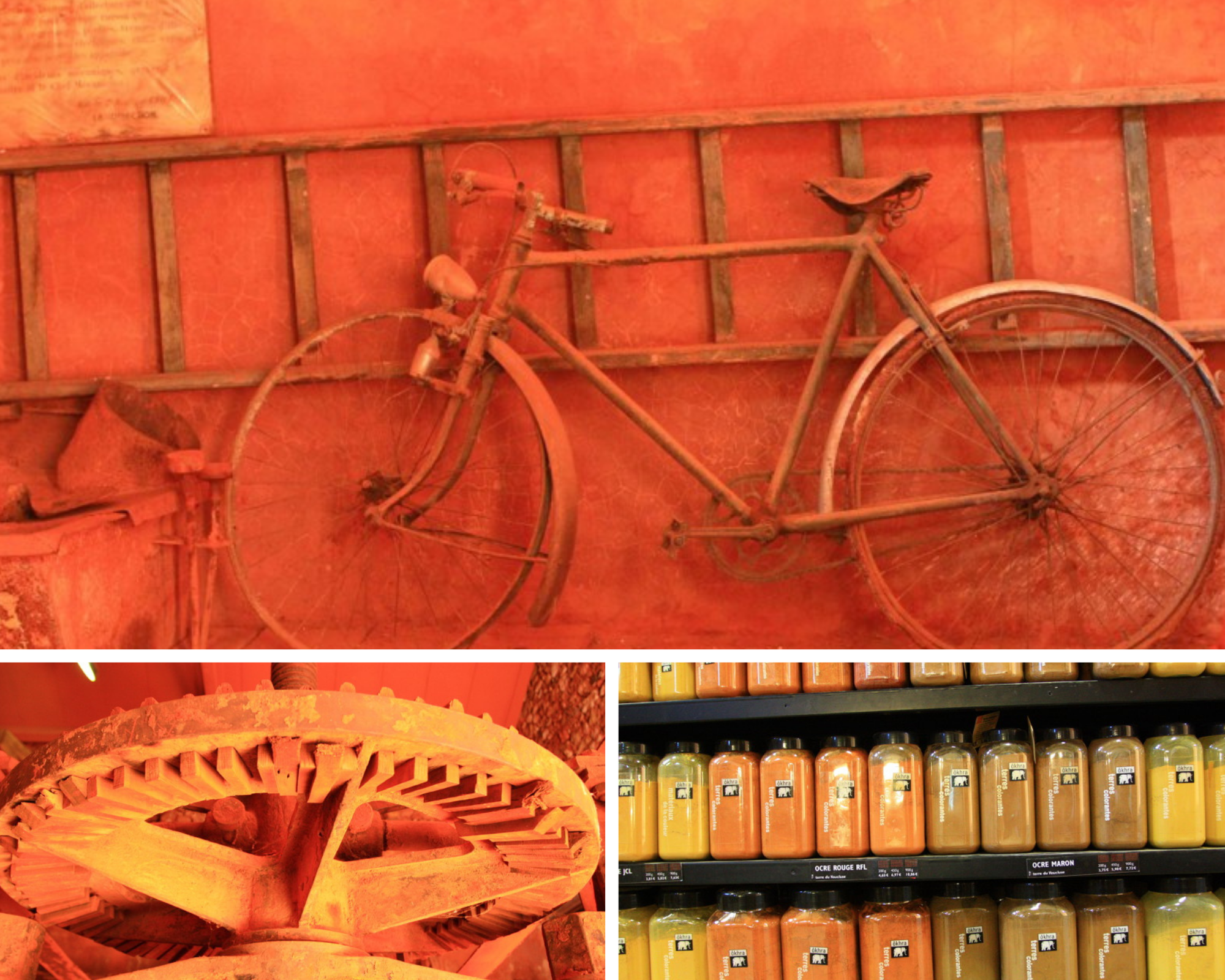 Would you like to escape to Provence to discover ochres and its other natural resources ? All of our rental holiday houses and villas with private swimming pool are ideally located around Mont Ventoux to allow you to visit the treasures that Provence abounds.