Christmas markets in Provence
In Provence, Christmas markets take place during the calendar holidays. This Provencal period begins in December with Advent (1st Sunday of December) and ends in February with Candlemas. During this time, many festivals are celebrated such as Saint Barbara, Saint Luce, Christmas, New Year's Eve, Epiphany and Candlemas.
The Christmas market is a real institution that has been perpetuated over the years! You will see another facet of Provence.
These Christmas markets, sometimes authentic, sometimes more modern, will make you rediscover the magic of Christmas, in a jovial and magical atmosphere. So don't hesitate to come and stroll through the heart of these pretty chalets, where you can smell hot chestnuts and other gourmet specialities, while warming yourself with a glass of spicy mulled wine and discovering Provencal traditions.
---
What is the history of the Christmas markets?
Christmas markets have existed for many years in Europe.
It all started in the 14th century in Germany with the "St Nicholas Markets". The first trace of Christmas markets or "Striezelmarkt" dates back to 1434 in Dresden (Germany), which takes place every Monday in December before Christmas.
In France, the first Christmas market appeared in Strasbourg in 1570, also called Chriskindelsmärik (in Alsatian), it was held at the Frohnhof (place des corvées) and began eight days before Christmas and ended at the end of midnight mass.
It remains to this day one of the most beautiful and famous Christmas markets in France, and Strasbourg is called "The Christmas Capital".
In the 1990s, many cities in Europe established their own Christmas markets. While keeping the spirit of the original chalets, they have modernised them to make them more commercial.
Christmas markets take place in December. There are stalls selling Christmas decorations, nativity scenes, Christmas biscuits, regional and handicraft products, Christmas gifts, as well as food and warmth such as mulled wine and hot chocolate for the youngest.
During this period, the cities are dressed in their most beautiful finery with the Christmas lights, and there are animations and attractions such as open-air skating rinks... Everything to delight the young and old.
---
What are the traditions of the Christmas market in Provence?
In Provence, the speciality of the Christmas markets is the crib with santons!
If the Christmas crib comes to us straight from Italy, it is a tradition that has been adopted very quickly in Provence.
Of course you will find on the Christmas markets many gastronomic specialities such as calissons, candied fruits, oil pumps... All this always accompanied by good mulled wine and a very warm atmosphere.
But let's get back to the Provencal crib. It is an integral part of the preparations for the Christmas festivities, which begin on 4 December with the planting of wheat. It is at this moment that the santons are taken out of their box.
Very important at the time of the festivities, the crib represents the nativity in an ideal Provencal village thanks to the Provencal santons: "the little saints".
The santon markets honour this Provencal tradition every year, and there is not a church that does not have its own crib. But did you know that the oldest santon fair is in Marseille? Created in 1803, it is the first santon fair. This year again (219th edition) it will take place on the Quai du Vieux Port from 20 November 2021 to 2 January 2021, and will gather 26 santon makers.
---
What are the most beautiful Christmas markets in Provence?
The markets of Avignon and Carpentras
There are as many Christmas markets as there are towns in the Vaucluse, so let's take a look at some of the most beautiful Provencal Christmas markets.
Let's start with the Christmas market of Avignon.
Located on the Cours Jean Jaurès, it gathers several wooden chalets with craftsmen who will make you discover Provençal specialities! You can also taste crepes and mulled wine while the children have fun on the open-air ice rink. Come and see the Provencal crib at the Town Hall!
Also in Avignon, at the Cloître des Carmes to be precise, La Fabrique de Noël is a Christmas Market with a 100% local selection of creators and producers. You will find all kinds of objects, toys, jewellery, bags and accessories. A pure moment of conviviality and sharing, in a most idyllic setting.
Let's continue our tour with one of the most animated Christmas festivals in the Vaucluse: Les Noëls Insolites de Carpentras.
From December 11th to January 2nd, this great winter street theatre transports you into a fairy tale world of grandiose and colourful floats, acrobats and costumed comedians, and fairy tale street shows.
The large ice rink, the X-trem slide (buoy) and the snow garden will also allow you to share a wonderful moment with your family.
At the gourmet market, you can warm up with a glass of mulled wine, or treat yourself and your family to a crêpe, a waffle or other delicacy. At the tourist office, you will discover the Provençal crib; you can also take a ride in a horse-drawn carriage; or stroll through the many chalets offering hand-made and Provençal objects.
To discover all the magic of this Christmas, we invite you to see these short videos.
The markets of Gordes and Sarrians
We have just presented two Provençal Christmas markets that are as authentic as they are magical for an enchanted Christmas season.
Let's continue now with smaller but equally charming markets.
The Gordes market, which takes place on the weekend of 18 and 19 December 2021, indoors and outdoors, will allow you to discover Provençal craftsmen: candles, sculptures, paintings, objects... You can also visit this magnificent typical Provençal village in complete peace and quiet, as it is much quieter than in summer!
The Sarrians Christmas market takes place on the weekend of 10, 11 and 12 December 2021. For one day, you can let yourself be transported by the magic of Christmas. You will find animations such as the animal farm and the ice rink, or come and enjoy a beautiful musical tune with Princess Barouline and her barrel organ.
Share a special moment during a horse-drawn carriage ride with Santa Claus and his donkeys from Pernes les Fontaines, come and applaud the Disney mascots who will wander through the streets, or visit the Provençal Crib in the heart of the St-Pierre St-Paul Church. You can also admire the Disney-themed fireworks.
If you come on Sunday, you will be able to enjoy the traditional calendar vigil in the Church animated by the Gospel'Art Choir of Avignon and discover the parade of brotherhoods, to finish the day by tasting a good mulled wine and a fougasse!
In and around Bedoin
In Bedoin too, the magic of Christmas takes place on Sunday, November 28th on the Place de la Vigneronne, with the Christmas Fair. During this day, shows, parades and children's activities are organised.
You will also find small charming Christmas markets in Hamaux des Baux and Sainte Colombe.
You will have understood that Christmas in Provence is synonymous with sharing, conviviality, magic and traditions.
Finally, if you liked the passage on the Provençal santons, we will explain you everything about their manufacture in our next article!
But first of all, have a Bòn Nové ! ("Merry Christmas" in Provencal)
---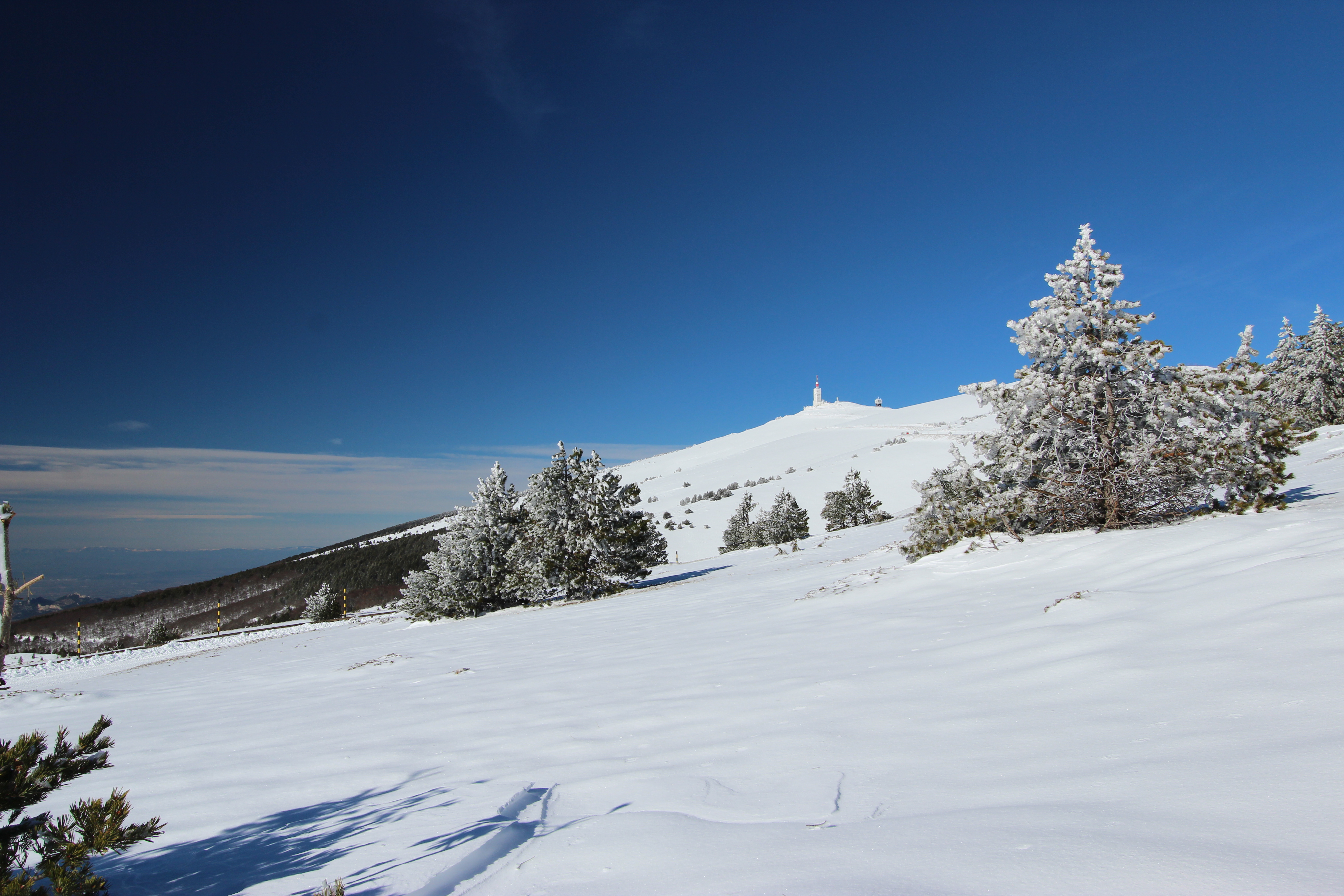 Want to discover Provence and its Christmas markets? All our holiday villa rentals with swimming pool will allow you to spend pleasant moments with family or friends in the heart of bucolic Provence at the foot of Mont Ventoux.